Animal Rights
Check out all of our content concerning the animal rights movement within the veganism. A collection of articles written about animal rights and advocacy.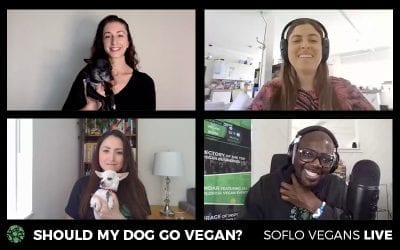 Should My Dog or Cat Go Vegans? Watch a panel where we answer the question, should my dog or cat go vegan. Panelists include Dr. Armaiti May, V-Dog Vice President, Lindsay Rubin, vegan fur mom, and SoFlo Vegans media coordinator, Alba Mendez, and your host and SoFlo...
Join Our Community
SoFlo Vegans is a grassroots organization dedicated to supporting the vegan community in South Florida. REGISTER for free and help make us become a global hotspot for veganism.