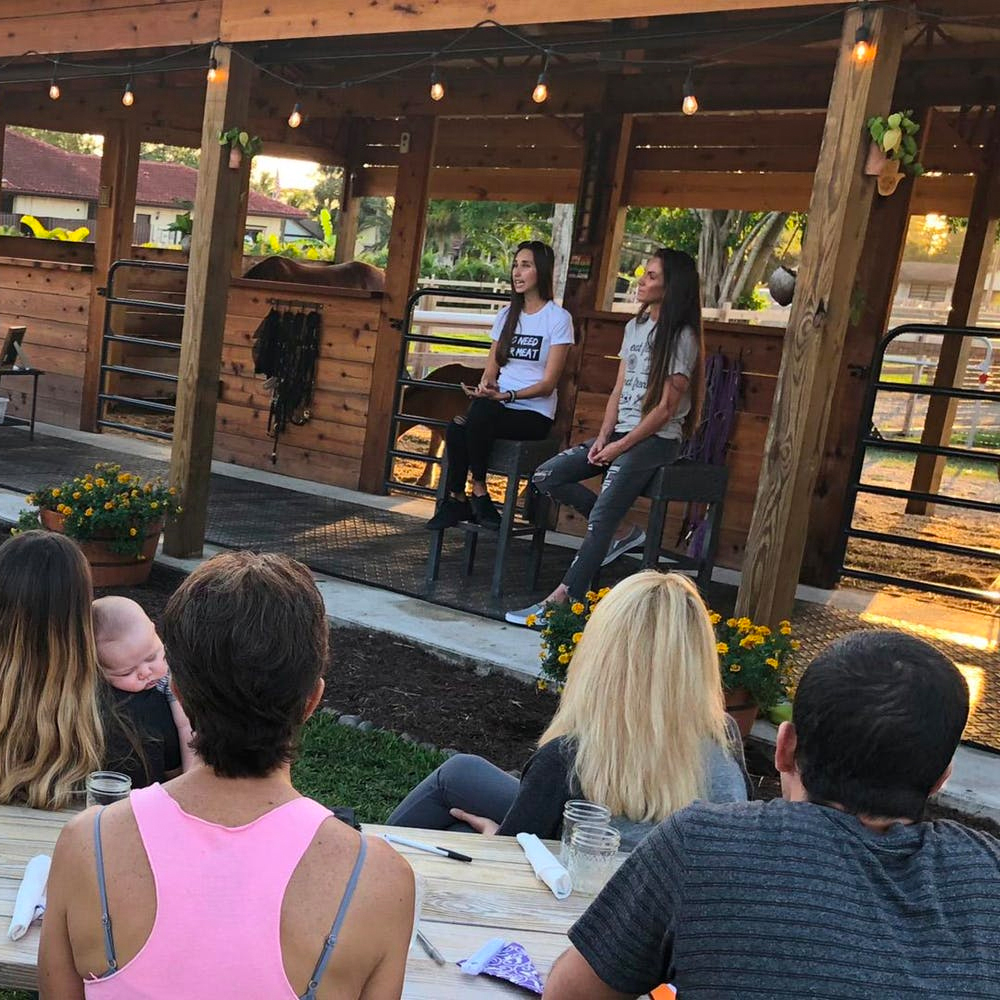 Plant-Based Healing with Hemp Oil and CBD
SoFlo Vegans is partnering with Three 7's Animal Sanctuary and The Brunch Gang to bring you an evening of plant-based food and information on how to reduce stress and renew your mind with state of the art hemp & CBD.
Come join Jamie Sasso along with special guest speaker, Arttemis Keszainn for a special evening to learn all about what hemp can do for your health and your business.
Arttemis has touched and transformed over 30,000 lives worldwide to achieve dynamic health through raw food nutrition, botanical medicine, holistic aromatherapy, conscious language, iridology, spiritual fasting, and many advanced energetic healing technologies.
Ticket
$35 Early-Bird Pricing (Expires August 4, 2019)
$40 General admission
Purchase Tickets
Admission Includes
Talk about Hemp Oil and CBD and it's many benefits
Plant-based appetizers and entree
About Jamie Sasso
Jamie Sasso became involved with holistic healthcare through a personal desire to heal. After many years of bodily abuse and a struggle with becoming well, detoxification and a vegan diet became imperative for her body to heal. Being on this journey has lead her to gain so much knowledge that must be shared with others that want to heal. Jamie holds the title of Certified Holistic Health Coach and is a Raw Food Chef. She operates a holistic animal sanctuary on her home property where not only animals, but people gather to heal. She is an expert in her own respect in homeopathy, cleansing and detoxification, and the holistic raising and healing of animals, and people, through a whole foods plant-based diet. Having her daughter, Ella (5) deepened Jamie's desire to heal and Jamie has gained a vast knowledge base of healing children from the inside out. Over the past 8 years, Jamie has accumulated incredible resources from consulting with top practitioners from around the country.
About Arttemis Keszainn
Arttemis has studied radiant health and high-performance healing technologies for over 18 years. He has trained extensively with 3 doctors in 3 different clinics, including Dr. Gabriel Cousens at the world-renowned Tree of Life Rejuvenation Center as the Spa Director. While at the Tree of Life, Arttemis created advanced detoxification and emotional release technologies to heal and uplift 1000s of people visiting the Tree of Life for Spiritual Fasting and Reversing Diabetes Programs
About The Brunch Gang
Brunch Gang's mission is to create unique culinary experiences where people with special diet needs and specific food preferences can eat, drink and enjoy themselves without worrying about the after-effects of what they have consumed. The food looking and tasting great is important to us, but our priority is how our members and guests feel after the food is gone and all that is left is memories.
About SoFlo Vegans
SoFlo Vegans is a community organization that is dedicated to helping make South Florida a global hotspot for veganism. They work with local businesses, events and nonprofit organizations to provide marketing and behind the scenes support. They also create original content that includes videos, podcasts, and articles. Since 2017, they've hosted and supported over 100 events in the South Florida community.