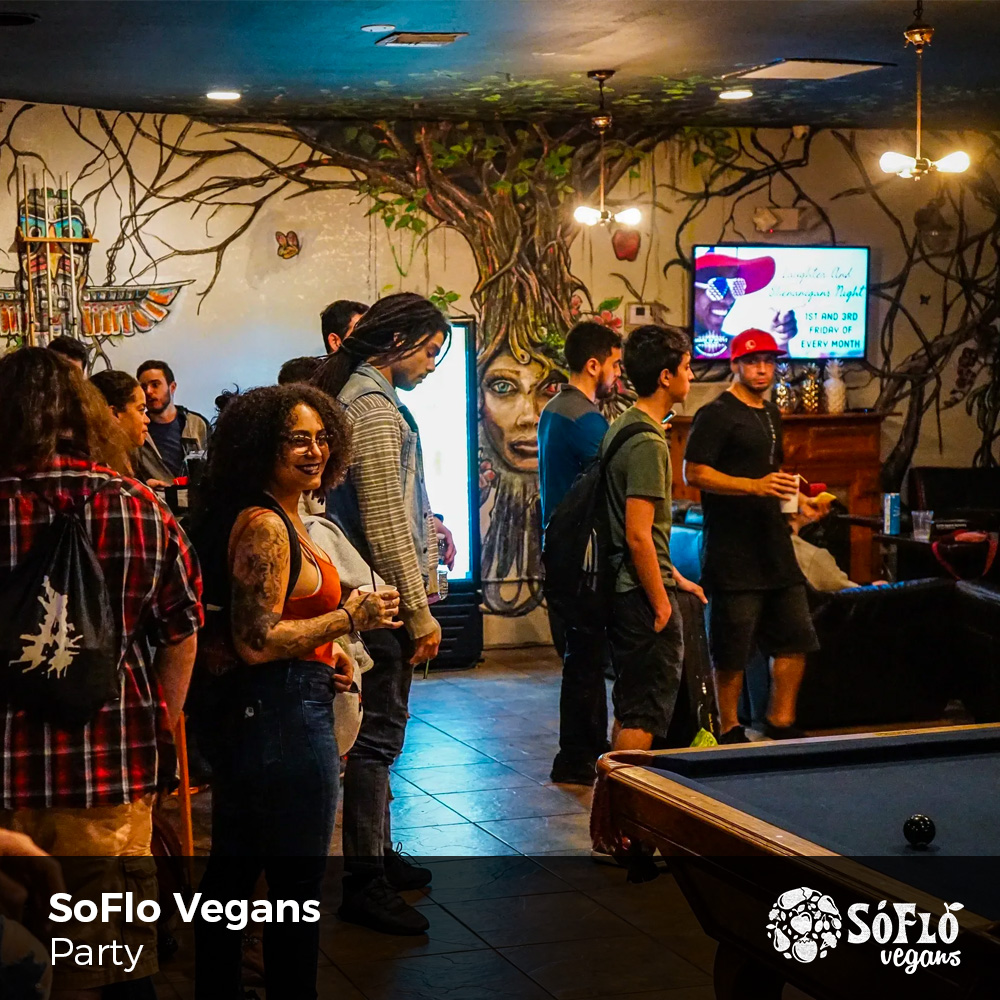 SoFlo Vegans Party
Join the SoFlo Vegans team as we celebrate our 2 year anniversary at Miami Roots Miami Kava Bar & Eatery. The night will be filled with delicious vegan food and beverages, music, conscious vendors and so much more.
We will also be celebrating the birthday of our talented Media Coordinator, Alba Mendez.
Early-bird admission is $10 and includes a vegan flag wristband, and (1) raffle ticket. All proceeds support our continued mission of helping make South Florida a global hotspot for veganism. Tickets will increase to $15 on May 1.
Special Promotion:
The first 25 people to purchase tickets online will receive 25% off your entire food order and a complimentary drink.
Stay tuned for a list of prizes that will be raffled off during the event.
Exciting News!
Starting May 1, we are opening our Discount Card program to anyone wearing a SoFlo Vegans T-shirt or wearing a Vegan Flag Wristband. So show up at any one of our participating locations and receive some amazing promotions.