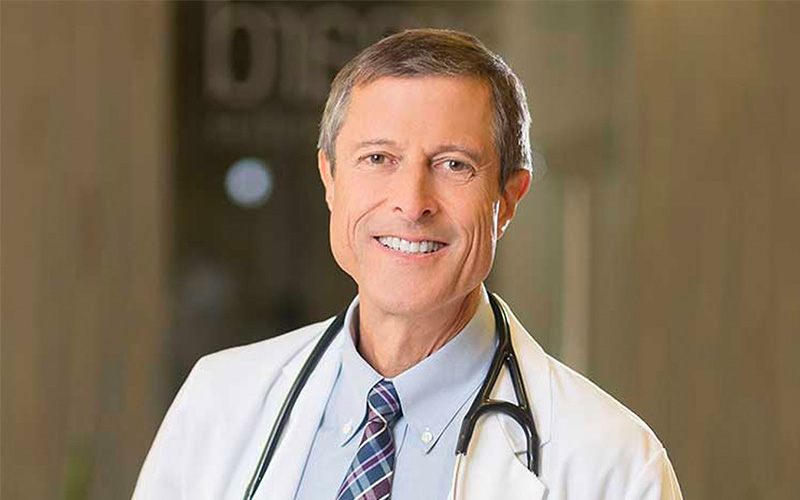 Neal D. Barnard, MD, is a nutrition researcher, author, and health advocate. As an adjunct associate professor of medicine at the George Washington University School of Medicine, Dr. Barnard conducts studies on the role of nutrition in diabetes, obesity, and lipid management, among other health issues.  
His most recent clinical trial, funded by the National Institutes of Health, established the value of a novel dietary program for type 2 diabetes.
Dr. Barnard's articles have appeared in the American Journal of Clinical Nutrition, the American Journal of Medicine, the Journal of the American Dietetic Association, the American Journal of Cardiology, Obstetrics & Gynecology, Lancet Oncology, Preventive Medicine, and many other journals.
In 1985, Dr. Barnard established the Physicians Committee for Responsible Medicine, a nonprofit organization advocating for preventive medicine and higher ethical standards in research. 
Dr. Neal Barnard with SoFlo Vegans
Podcasts featuring Dr. Neal Barnard
Videos featuring Dr. Neal Barnard