Featured Content
Browse through a few main sections of our website to see what SoFlo Vegans has to offer the South Florida community. Keep checking back for exciting updates.
Featured events are either hosted by SoFlo Vegans or are part of a media sponsorship program with one of our many affiliates.
Access hundreds of resources through to help you on your vegan journey. These are categories of products, services, and information collected to help you save time.
Resources, events and ways to get more involved with the South Florida Animal Rights movement.
Featured Information
Learn more about SoFlo Vegans and how to get involved as both a business and an individual.
Learn more about our movement and how we are helping South Florida become a global hotspot for veganism.
View a growing list of businesses, events and organizations that are actively supporting our cause, and helping South Florida become a global hotspot for vegans.
Our goal is to have a new event featured for every day of the week. Let us know if you would like to add an event.
Members of the SoFlo Vegans community gathered at Tequila Sunrise in Fort Lauderdale to enjoy drinks, delicious vegan food, and great conversations. A big thanks to Carlos from Vegan Chasers for providing the photography for the night's event. Learn more about our...
read more
Events Calendar
Monthly
Weekly
Daily
List
Events for April
1st
12:00 PM - 05:00 PM
Events for April
2nd
No Events
Events for April
3rd
No Events
Events for April
4th
No Events
Events for April
5th
07:00 PM - 09:00 PM
Events for April
6th
No Events
Events for April
7th
12:00 PM - 03:00 PM
05:00 PM - 08:00 PM
Events for April
8th
No Events
Events for April
9th
No Events
Events for April
10th
No Events
Events for April
11th
06:30 PM - 09:30 PM
Events for April
12th
No Events
Events for April
13th
No Events
Events for April
14th
10:00 AM - 06:00 PM
10:00 AM - 05:00 PM
Events for April
15th
11:00 AM - 05:00 PM
Events for April
16th
No Events
Events for April
17th
No Events
Events for April
18th
No Events
Events for April
19th
06:30 PM - 10:00 PM
Events for April
20th
02:30 PM - 08:00 PM
04:20 PM - 11:00 PM
Events for April
21st
06:30 PM - 11:00 PM
07:00 PM - 09:00 PM
Events for April
22nd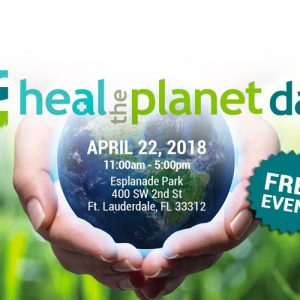 11:00 AM - 05:00 PM
12:00 PM - 03:00 PM
06:00 PM - 09:00 PM
Events for April
23rd
No Events
Events for April
24th
No Events
Events for April
25th
06:30 PM - 09:00 PM
Events for April
26th
No Events
Events for April
27th
No Events
Events for April
28th
02:00 PM - 05:00 PM
06:00 PM - 08:00 PM
Events for April
29th
No Events
Events for April
30th
No Events