Sign-up to become a Business Partner. As a partner, you are directly contributing to the growth of our mission to make South Florida a global hotspot for veganism.
As a lifelong South Florida native, I take pride in seeing our community grow. Having been deeply involved in the local vegan community, we know it's a struggle to attract business. That's why we created SoFlo Vegans. Our goal is for every vegan business to thrive in our community.
Sean Russell
Founder & General Manager
SoFlo Vegans
Partnership Benefits
Review a list of benefits are partners receive for supporting SoFlo Vegans. 

Directory Listings
Directory Listing featuring a description, videos we produced, social channels, direct web link, hours and location. Listings are ranked by member votes, so promote using our media kit.

Video Spotlight of your business or organization. We schedule Spotlights based on popularity, so continue to promote your listing and SoFlo Vegans so you stay at the top of the list.
Being at the top also puts you in our Digital Digest Best of SoFlo Rankings. We look at the top listings in each category and spotlight the in our monthly SoFlo Vegans Digest.
Share news and other information our members find valuable through our dashboard.
Add events directly to the Events Calendar.
Take advantage of free promotional opportunities announced in our Weekly Business Gazette.
Video Features
SoFlo Vegans produces a series called Spotlight. This program spotlights

 

vegan people, places and events happening

 

around South Florida.

Spotlights are determined by member feedback. Chances are if you are votes as one of the top 8 listings in our Directory, we will move you to the top of the priority list.
This program is funded by our Sponsors, Advocates and Executive Producers.
Partners are welcome to share the video from one of our channels.
We also offer a boosting service to promote the video on Facebook, Instagram and LinkedIn. Partners can submit an add spend of their choosing plus a 10% donation to SoFlo Vegans.
Business Starter Packs
250 two-sided flyers with your business one on side and SoFlo Vegans on the other.

We can design your side of the flyer at no additional charge.
Partners place the flyer in the bags of customers at their discretion.
Includes a small countertop display for customers to grab flyers that also features a QR code that customers can scan to quickly access your listing on soflovegans.com.
Our team comes out and shoots a promo highlighting the signage in your store to post on our website and social stories.
Purchase a promotional pack that comes with two store window decals, 250 co-branded flyer with SoFlo Vegans and your business.
Cost is $250
Opportunities
SoFlo Vegans is run by a team of passionate volunteers that lend their talents to help showcase South Florida's vegan community. 

Premium Partnership
Help us sustain daily operations by providing a monthly contribution in return for consideration in additional
Sponsorship
View a list of available sponsorships to help us continue producing media content and events to support vegans in South Florida.
Action Items
Help us reach our community goals by 10/31/20.

1,000 members registered on the website
This goal shifts the momentum towards us reaching our mission.

Share the opportunities link to people you know and encourage them to join.
Increase Social Media Audience
This is important because it allows us the ability to showcase South Florida to the world.
It helps us secure funding from vegan companies looking to support the South Florida community. 
You can support by joining all of our different social channels, checking daily or weekly to like, retweet, comment, repost, or engage with our content. 
Set notifications to make it easier to respond. The quicker you respond to new posts, and comment, the more people can find the content. 
Goals
SoFlo Vegans is run by a team of passionate volunteers that lend their talents to help showcase South Florida's vegan community. Deadline, December 31, 2020.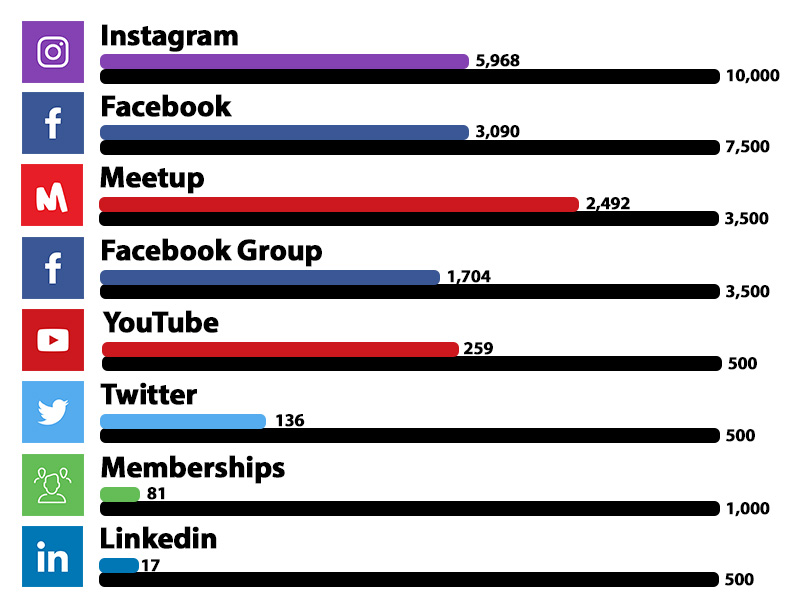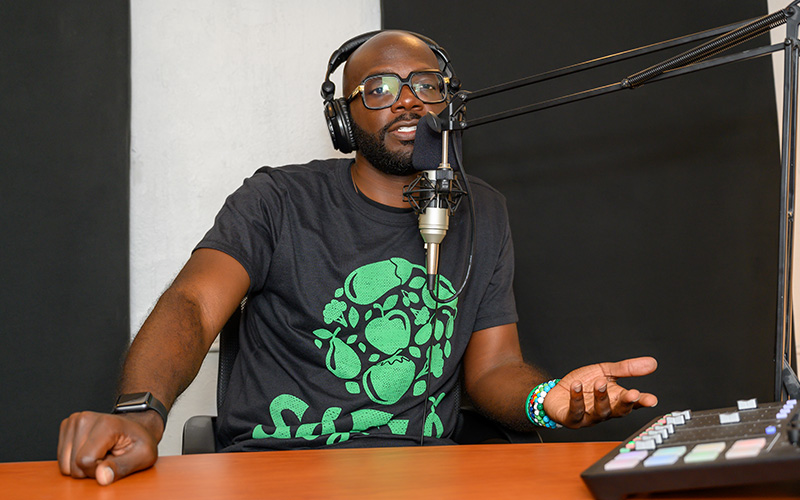 Sean Russell
General Manager | Founder

Sean Russell is an entrepreneur, media producer, and founder of SoFlo Vegans. He's been producing podcasts since 2007 and is dedicated to teaching leaders effective communications through his company, Lesaruss Media. 
Get Started Today
Bookmark your Partnership Dashboard and gain quick access to online tools and resources.