Artichoke and Vine
100% Plant Based
All of our menu items are completely plant based and we have gluten free, soy free and nut free options.   We also carry vegan friendly beers and wines.
Our Chef and Staff
Chef/Owner Steve creates wonderfully creative and flavorful specials to accompany his already loved menu. Desserts are baked in-house and a variety is available daily.  Happy, friendly staff.
Special Events and Catering
Holding a get-together and want something new or just lots of people eating plant based diets.  We can handle your event with our current menu or we will design something just of you.  We also have a spacious outdoor area perfect for a gathering.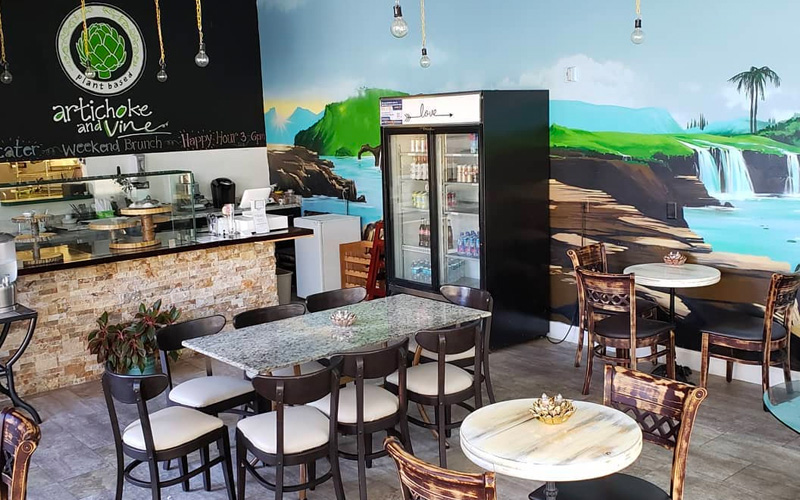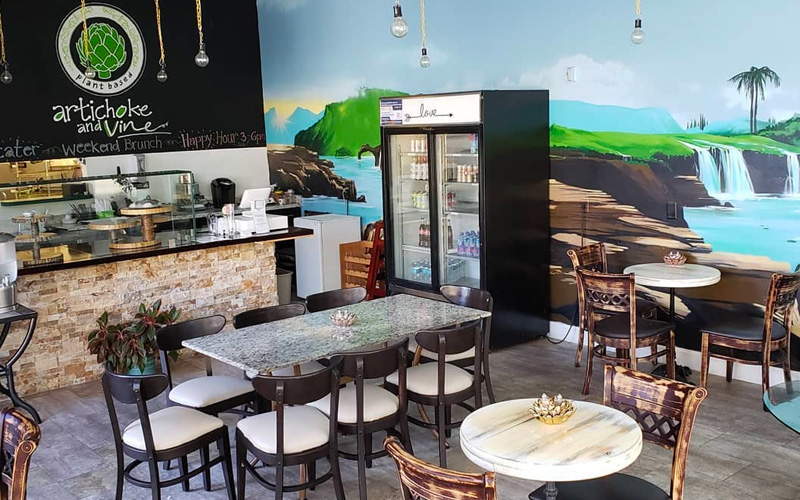 Contact Information
W: artichokeandvine.com
P: (561) 990-7992
Hours
Monday – Friday: 11 AM – 8 PM
Saturday – Sunday: 10 AM – 8 PM
Artichoke and Vine
At Sanctuary Centre, Building B
Suite 101
4800 N Federal Hwy
Boca Raton, FL 33431