On this episode of the SoFlo Vegans Podcast, we speak with athlete, activist and vegan bodybuilder and CEO of Crazies and Weirdos, Dominick Thompson. This episode is brought to you by Seed Food and Wine Week, Miami, Florida.
Topics Covered
Favorite places to frequent in South Florida.

Impressions of Vegan communities around the globe

What created the initial shift to become vegan?

Being vegan while in prison.

The story of Scruff McFly

Being a person of color in the vegan community?

Vegan Headlines

About SoFlo Vegans Podcast
The SoFlo Vegans Podcast is your gateway to what's happening in the world of veganism. We feature prominent names in the global vegan community including the likes of Earthling Ed and Ingrid Newkirk and also showcase leaders in the South Florida community, providing answers to your questions about going or staying vegan. Listeners can submit questions using our voice line and hear their questions featured on our show.
Subscribe and Leave a Review on iTunes
Subscribe on Stitcher
Listen on Soundcloud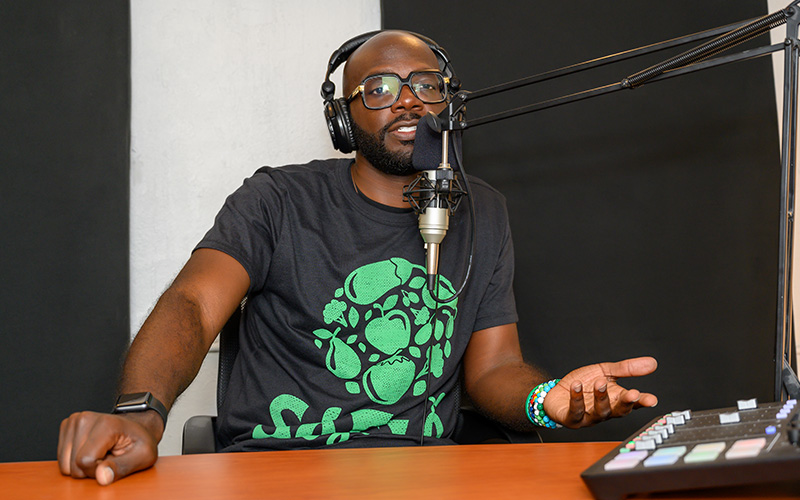 About Sean Russell
Sean Russell is an entrepreneur, media producer and founder of SoFlo Vegans. He's been producing podcasts since 2007 and is dedicated to teaching leaders effective communications through his company, Lesaruss Media.