SoFlo Vegans Speak
SoFlo Vegans Speak is a series of talks at local supermarkets around South Florida. Past events were held at Nutrition SMART in Pembroke Pines and Miami Lakes and Tunie's in Coral Springs.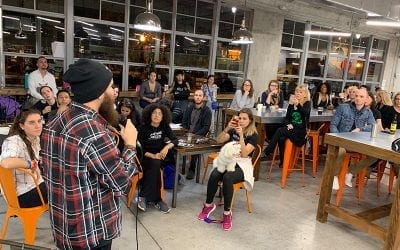 SoFlo Vegans Speak on December 12, 2018 SoFlo Vegans Unite was held at Vegan Fine Foods on Wednesday, December 12, 2018. Our theme was Animal Rights and we hosted a panel that included Rachel Taylor (Animal Recovery Mission), Louda Gomez (Anonymous for the Voiceless),...
Partner Spotlight
SoFlo Vegans thrives on the support of our partners. Check them out and show them your support. See our full list of opportunities.
Join Our Community
SoFlo Vegans is a grassroots organization dedicated to supporting the vegan community in South Florida. Become a member today and help South Florida become a global hotspot for veganism.