Vegan Spotlight
Spotlight is a combination of videos, written articles and other media showcasing veg-friendly people, places and events from around South Florida and the world. This is content outside of our podcast series. A list of all of our Spotlight blog posts from over the years, listed in chronological order.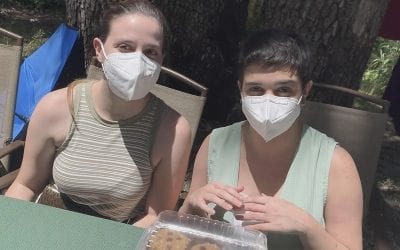 No Nut Vegan Sweets is called Miami's #1 top 8 allergen-free desserts. They are a queer-owned, Latin family business that can be found at the Coconut Grove Farmer's Market on Saturdays from 11-6. You can also place orders online. To learn more about No Nut Vegan...
Join Our Community
SoFlo Vegans is a grassroots organization dedicated to supporting the vegan community in South Florida. REGISTER for free and help make us become a global hotspot for veganism.