SoFlo Vegans Unite
SoFlo Vegans Unite is a LIVE community event that streams to thousands of people across the globe and in South Florida. Consider becoming a sponsor and help us share this broadcast to thousands in the South Florida community.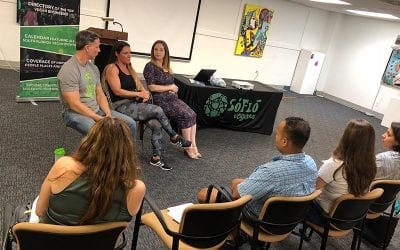 SoFlo Vegans Unite on Wednesday, June 20, 2018 During the month of June, SoFlo Vegans featured three speakers and hosted a potluck at Artserve, located in Fort Lauderdale. Our speakers included Clean Machine founder, Geoff Palmer, Registered and licensed dietitian,...
Join Our Community
SoFlo Vegans is a grassroots organization dedicated to supporting the vegan community in South Florida. REGISTER for free and help make us become a global hotspot for veganism.