SoFlo Vegans Blog
Enjoy content from over the years sorted into numerous categories. Blog content includes video, written articles, and podcasts. Both new and old content is being added weekly, so keep checking back. All of our blog content is gathered below listed in chronological order.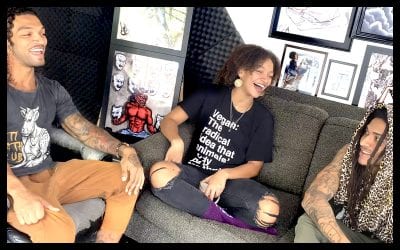 The Bison Movement is a collective of creatives spanning the mediums of music, art, and the performing arts. Siblings Choice, Free and Sky Bison join SoFlo Vegans to talk about the origins of their movement, their relationship with Trayvon Martin, and plans for the...
Partner Spotlight
SoFlo Vegans thrives on the support of our partners. Check them out and show them your support. See our full list of opportunities.
Join Our Community
SoFlo Vegans is a grassroots organization dedicated to supporting the vegan community in South Florida. Get hours of content exclusive to our members. This includes video podcasts, documentaries, and other special features.