SoFlo Vegans Digest
SoFlo Vegans Digest is your window into the growing vegan community in South Florida. Each issue features articles, interviews, event recaps, and recipes. Advertising opportunities are available exclusively to registered partners.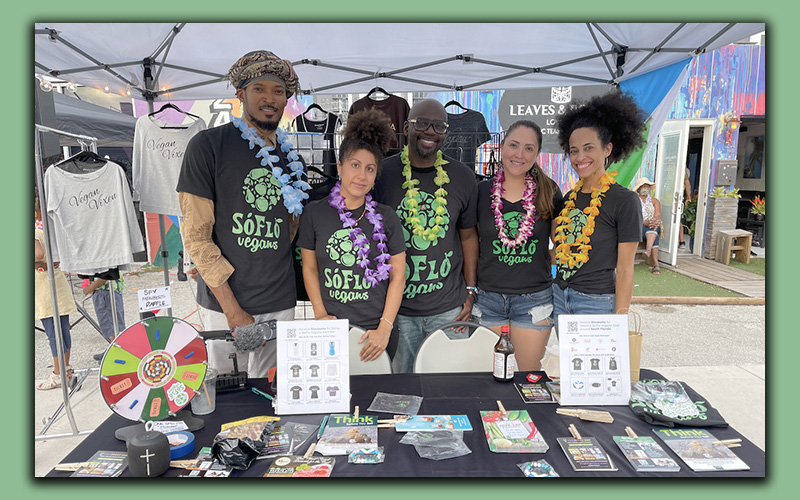 Celebrate South Florida
Your support helps us provide opportunities for local creatives and increases exposure for local vegan businesses on a quarterly basis.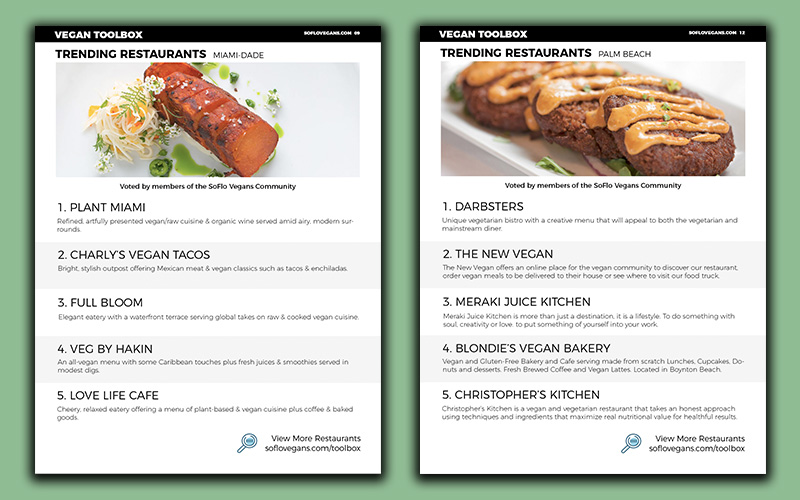 Directory Rankings
Each issue features a ranking of popular vegan categories include food, businesses, book, movies, and brands.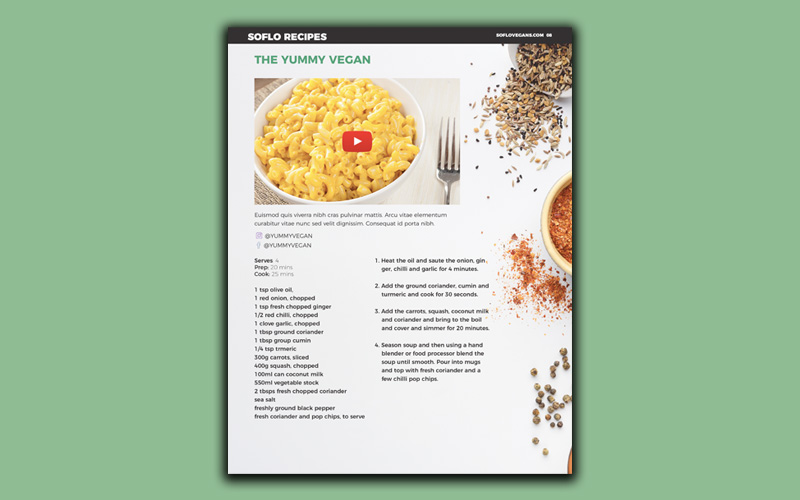 Recipes
Collect vegan recipes from culinary artists from around South Florida.
Become a member of SoFlo Vegans and help make South Florida a global hotspot or veganism.