SoFlo Vegans Podcast
SoFlo Vegans Podcast brings you discussions with vegan experts from around the globe. Topics include health, the environment, animal advocacy, and spreading compassion. Join Sean Russell, the founder, and host of SoFlo Vegans, an organization created to help make South Florida a global hotspot for veganism. Also join podcast co-host and SoFlo Vegans media coordinator, Alba the Veg Nurse.
Playlist: SoFlo Vegans Podcast
Playlist: SoFlo Vegans Podcast
Consider becoming a sponsor and help us share this broadcast to thousands in the South Florida community.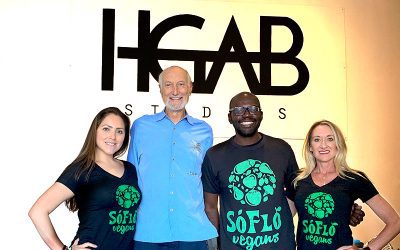 As we approach our 50 episode landmark, we wanted to thank all of our guests that appeared on our podcast. I also want to personally thank Alba Mendez for being such an amazing producer behind the scenes. We are entering a new and exciting direction with the podcast...
Partner Spotlight
SoFlo Vegans thrives on the support of our partners. Check them out and show them your support. See our full list of opportunities.
Join Our Community
SoFlo Vegans is a grassroots organization dedicated to supporting the vegan community in South Florida. REGISTER for free and help make us become a global hotspot for veganism.