SoFlo Vegans Podcast
SoFlo Vegans Podcast brings you discussions with vegan experts from around the globe. Topics include health, the environment, animal advocacy, and spreading compassion. Join Sean Russell, the founder, and host of SoFlo Vegans, an organization created to help make South Florida a global hotspot for veganism.
SoFlo Vegans Podcast
Click any of the titles below to jump directly to that episode's show notes.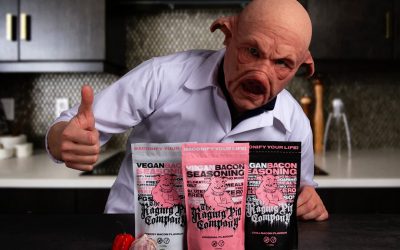 Adam Mikkelsen, co-founder of The Raging Pig Company, speaks with SoFlo Vegans founder Sean Russell on this podcast episode. Raging Pig Vegan Bacon Seasoning provides a plant-based alternative that delivers the deliciousness of bacon without harming any pigs in the...
Become a Partner
A big thank you to our sponsors and all of our partners. Already a partner, log in to access our Dashboard.
Community Matters
Learn how you can help SoFlo Vegans continue showcasing and supporting the vegan community in South Florida.