Event Promotion
Leverage SoFlo Vegans growing audience and network to make your next event a success. Since 2017, we've supported and produced over 300 events in the South Florida community. Review the following information carefully and feel free to contact us if you have any questions.
Submit Your Event for Free
Featured event listing on soflovegans.com, Meetup, Facebook, and mobile app

(1) One dedicated Instagram story

(1) One mention in our weekly newsletter reaching potential attendees
(1) One mention in Business Gazette reaching potential vendors and sponsors
(1) One mention in Community Bulletin reaching potential volunteers

(1) One dedicated email blast reaching 2,500 people on Meetup.com
Featured event listing on soflovegans.com, Meetup, Facebook, and mobile app

(2) Two dedicated Instagram stories

(2) Two mentions in our weekly newsletter reaching potential attendees
(2) Two mentions in Business Gazette reaching potential vendors and sponsors
(2) Two mentions in Community Bulletin reaching potential volunteers

(2) Two dedicated email blasts reaching 5,000 people on Meetup.com
Featured event listing on soflovegans.com, Meetup, Facebook, and mobile app

(4) Four dedicated Instagram stories

(4) Four mentions in our weekly newsletter reaching potential attendees
(4) Four mentions in Business Gazette reaching potential vendors and sponsors
(4) Four mentions in Community Bulletin reaching potential volunteers

(4) Four dedicated email blasts reaching 10,000 people on Meetup.com
Vegan Village Takeover
Engage the vegan community with a custom activation inside your existing event at no out-of-pocket expense to you.
Vegan Village
Creation of a Vegan Village at your event hosted by SoFlo Vegans
Requires a minimum of 3-months of planning time
Designated area for 10-20 vegan vendors
(2) Two booth spaces for SoFlo Vegans
(2) Two email blasts to our list of over 250 local vegan vendors
(4) Story shares on Instagram leading up to the event
Collaboration with local vegan communities and influencers to boost attendance
Direct follow-up with interested vendors on behalf of your event
(4) Four mentions in four newsletter email blasts to over 5,000 local South Floridians interested in vegan veg-friendly events
Promotion on our Meetup.com group, website, and mobile app, reaching over 12,500 people
(2) Two dedicated email blasts reaching 5,500 people
Investment:
(2) Two vendor booths for SoFlo Vegans
Allocation of 10-20 vendor spaces and a designated area to program our village
Promotion of the activation in all of your marketing
SoFlo Vegans receives 50% of all vendor registrations and sponsorships that we secure for the event
Your event handles all vendor booth logistics
(4) Four complimentary tickets for our team
Partner Benefits
All Partners enjoy the following benefits and access to our growing Do-It-Yourself tools and resources at no cost.
Business Gazette
Designed to help small business owners, nonprofits, and brands looking to connect with South Florida
Free promotional opportunities for articles and social posts
First access to vendor opportunities
Promotion of partnered events
Business resources and articles
Showcases of our partners
Community Bulletin
A weekly newsletter delivered to over 300 registered members.
Articles on health, the environment, and animals advocacy.
Event announcements.
Links to videos and podcasts.
Contest and giveaways.
Your event is featured prominently in the issue's release.
Meetup Community
SoFlo Vegans currently manages two Meetup groups reaching over 5,000 people.


Q1 2022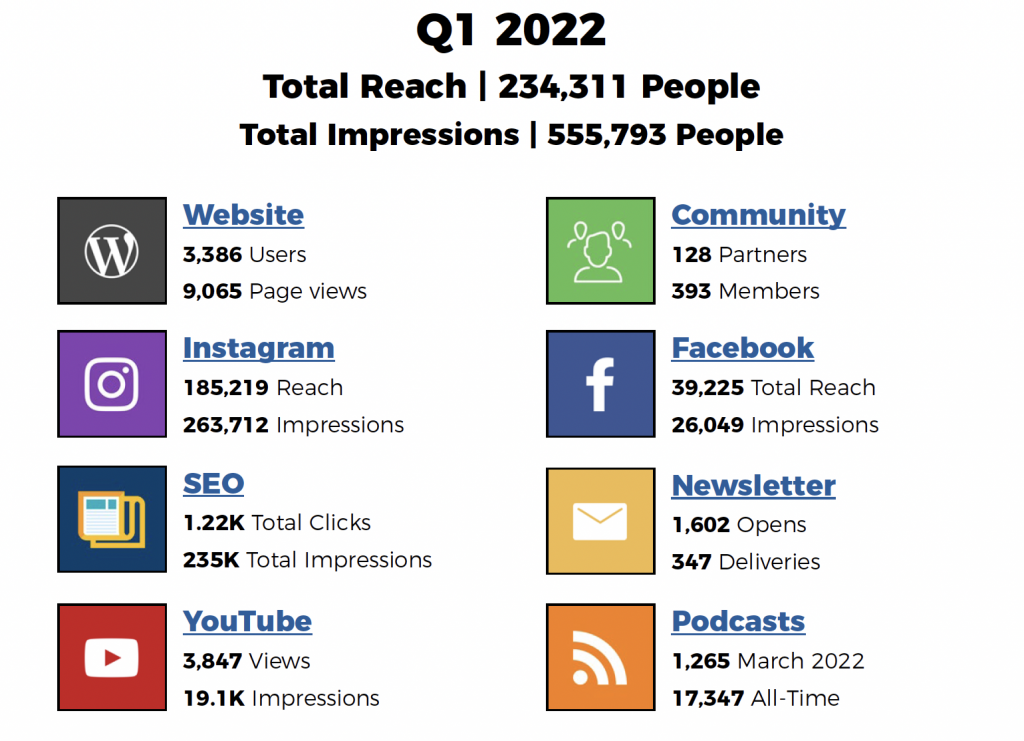 Q4 2021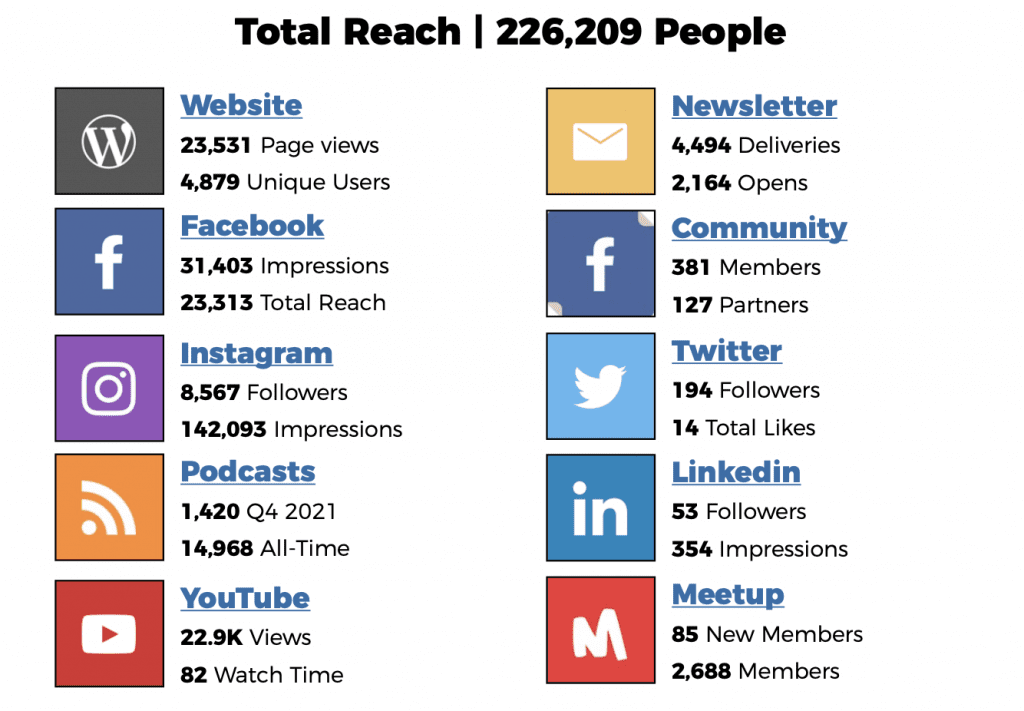 Q3 2021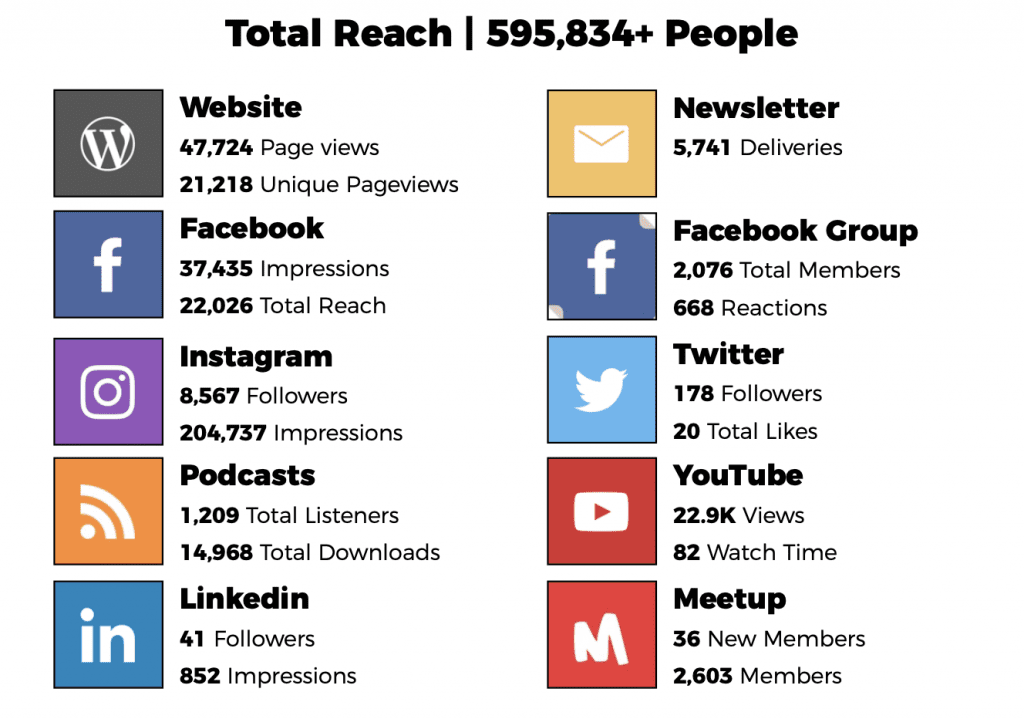 Event Coverage
Support with media production, promotion, and sponsorship support.
Wow, I truly love their activism, love, passion, and dedication, keep on doing the thing guys, the world is waking up and coming over to the fun side.
I LOVE working with SoFlo Vegans! Their events are phenomenal and the growing community is great! They partnered up with me and the MindBody Expo for the 6th annual event and they blew it out of the water. All of the attendees were extremely happy with the speakers tent that was sponsored by SoFlo Vegans. Can't wait to work with them for our future events!🤩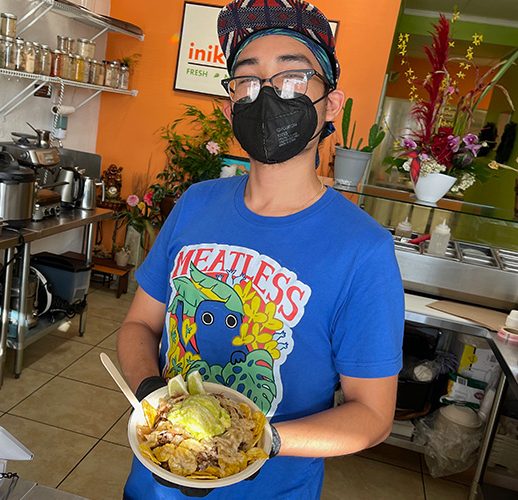 Co-Owner, Meatless in Miami
Thanks a ton for the video and post! It was really well made, and we liked the music 🙂 and it got us 100 new followers! So thanks again, we really appreciate what you do for local vegan businesses.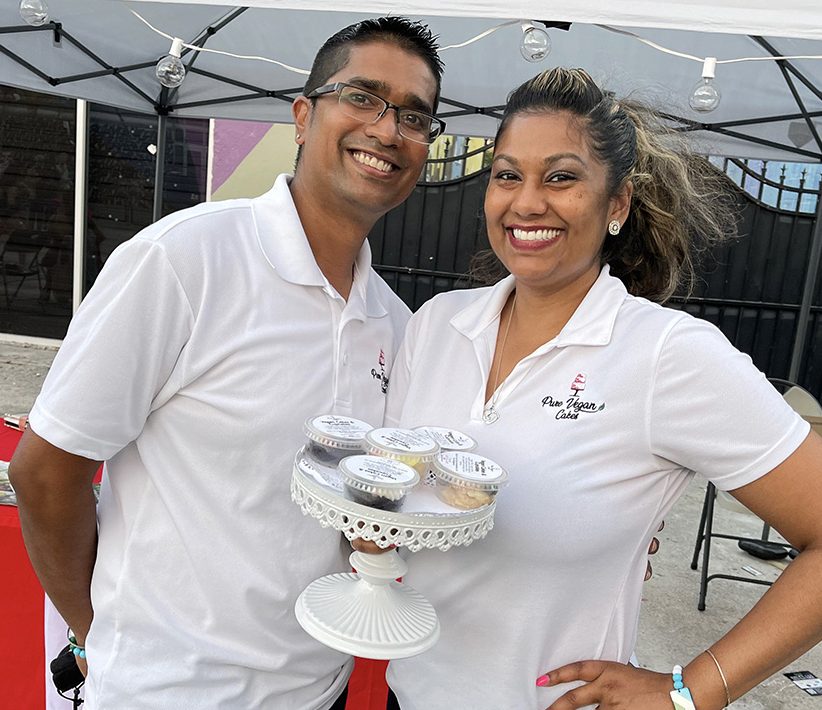 Co-Owner, Pure Vegan Cakes
My friend Sean Russell and his team have been the most supportive group, hands down the best in Florida.