SoFlo Vegans Drink
SoFlo Vegans Drink is South Florida's premiere vegan happy hour. Join us and connect with other like-minded members of the SoFlo Vegans community. Enjoy drink specials and speak with representatives from different animal rights organizations.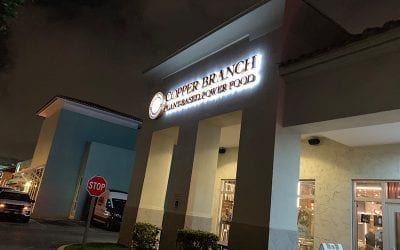 SoFlo Vegans Drink at Copper Branch in Fort Lauderdale, Florida Join us for South Florida's premiere vegan happy hour. This is the perfect event to meet new people and catch up with old friends. We are proud to announce that Copper Branch is now an official partner...
Join Our Community
SoFlo Vegans is a grassroots organization dedicated to supporting the vegan community in South Florida. REGISTER for free and help make us become a global hotspot for veganism.