SoFlo Vegans LIVE
Join us LIVE for special guests, interactive games, and updates on what's happening in South Florida's vegan community.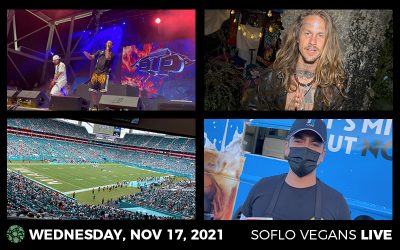 Connect with other members of the community during our monthly SoFlo Vegans LIVE show on Facebook and YouTube. Watch recaps of popular events, exclusive interviews, and discover what's happening in the vegan community in South Florida. RSVP and share to help spread...
Become a Partner
A big thank you to our sponsors and all of our partners. Already a partner, log in to access our Dashboard.
Community Matters
Learn how you can help SoFlo Vegans continue showcasing and supporting the vegan community in South Florida.