SoFlo Vegans Party
SoFlo Vegans Party is your chance to join others for a night of food, music, and exciting giveaways. We celebrate special occasions like our anniversary or holiday events.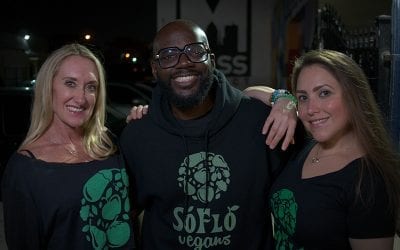 SoFlo Vegans Party on July 11, 2019 SoFlo Vegans Unite returned to take shop at Leaves and Roots Lounge in Downtown Fort Lauderdale. This being our first Unite event of 2019, we used it as an opportunity to refamiliarize ourselves with the community and share all of...
Join Our Community
SoFlo Vegans is a grassroots organization dedicated to supporting the vegan community in South Florida. REGISTER for free and help make us become a global hotspot for veganism.