Special Events
The following are events that SoFlo Vegans either hosted, supported, or attended. Some are on time events, while others are annual.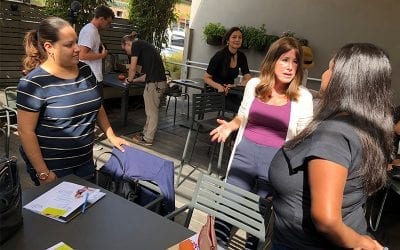 The South Florida plant-based community met at Green Bar & Kitchen in Fort Lauderdale Florida for a workshop presented by Bari Lyman, founder of the Meet to Marry Method. The Meet to Marry Method™ has led people just like you to experience the quick and powerful...
Partner Spotlight
SoFlo Vegans thrives on the support of our partners. Check them out and show them your support. See our full list of opportunities.
Join Our Community
SoFlo Vegans is a grassroots organization dedicated to supporting the vegan community in South Florida. Become a member today and help South Florida become a global hotspot for veganism.