Vegan Spotlight
Spotlight is a combination of videos, written articles and other media showcasing veg-friendly people, places and events from around South Florida and the world. This is content outside of our podcast series. A list of all of our Spotlight blog posts from over the years, listed in chronological order.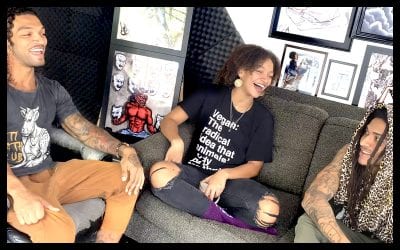 The Bison Movement is a collective of creatives spanning the mediums of music, art, and the performing arts. Siblings Choice, Free and Sky Bison join SoFlo Vegans to talk about the origins of their movement, their relationship with Trayvon Martin, and plans for the...
Join Our Community
SoFlo Vegans is a grassroots organization dedicated to supporting the vegan community in South Florida. REGISTER for free and help make us become a global hotspot for veganism.