Welcome to SoFlo Vegans
SoFlo Vegans is helping South Florida become a global hotspot for veganism. We are accomplishing this goal by creating events, digital content and innovative programs for local businesses. Our team is comprised of volunteers that are passionate about our vision and committed to spreading awareness about animal rights, health and wellness and the environment.
Receive discounts at a growing list of local South Florida plant-based businesses.
Recent Articles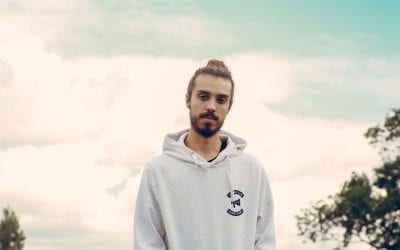 Episode 2 w/ Earthling Ed Earthling Ed joins SoFlo Vegans founder, Sean Russell to discuss some of the controversy surrounding vegan activism, his work with nonprofit organizations and his impression of vegan communities around the globe. We also look at some...
read more
Events Calendar
Monthly
Weekly
Daily
List
Events for July
1st
No Events
Events for July
2nd
No Events
Events for July
3rd
No Events
Events for July
4th
No Events
Events for July
5th
06:30 PM - 09:00 PM
Events for July
6th
No Events
Events for July
7th
No Events
Events for July
8th
No Events
Events for July
9th
No Events
Events for July
10th
No Events
Events for July
11th
No Events
Events for July
12th
No Events
Events for July
13th
06:00 PM - 09:00 PM
Events for July
14th
06:00 PM - 07:00 PM
08:00 PM - 11:00 PM
02:30 AM - 05:30 PM
Events for July
15th
No Events
Events for July
16th
No Events
Events for July
17th
No Events
Events for July
18th
10:00 AM - 06:00 PM
Events for July
19th
06:30 PM - 08:30 PM
Events for July
20th
No Events
Events for July
21st
05:30 PM - 08:30 PM
07:00 PM - 09:30 PM
Events for July
22nd
No Events
Events for July
23rd
No Events
Events for July
24th
No Events
Events for July
25th
No Events
Events for July
26th
No Events
Events for July
27th
No Events
Events for July
28th
No Events
Events for July
29th
No Events
Events for July
30th
No Events
Events for July
31st
No Events